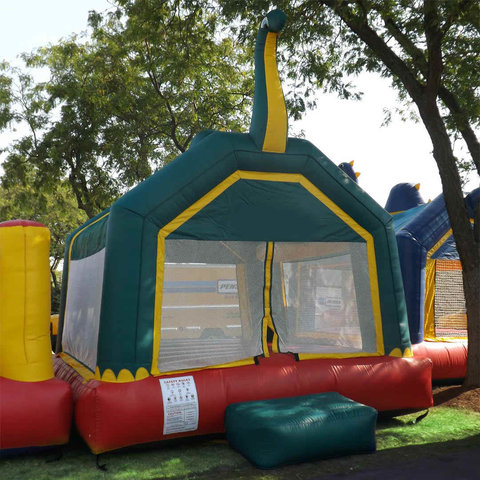 Green-Jumpasaurus 15 x 15
A great bounce house for anyone who likes dinosaurs or wants to bring some life into their party! It is sure to bring fun and excitement as well as plenty of attention.
Size: 15' x 15'
Features a built-in step to make it easier to get in and out of the bounce house.
Rents from $155 + Delivery