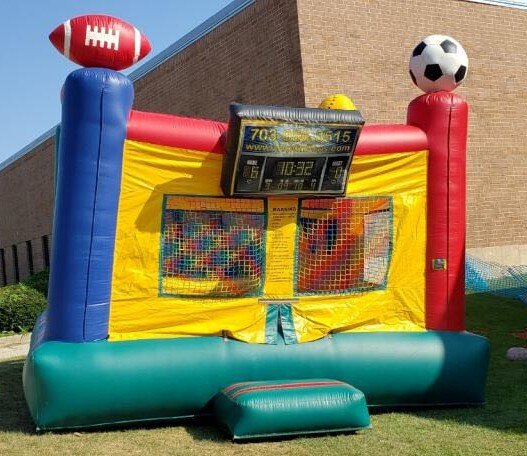 Sports 13 x 13
Big game coming up? Throwing a sports themed birthday or similar party? Come on down and check out Sports Stadium Bounce House! It's a guaranteed hit for any sporting event or party!
Features a built-in step to make it easier to get in and out of the bounce house.
Size 13' x 13'
Weight Capacity: 300 to 1,000 lbs
Capacity 8-12 participants at one timeFor an additional cost of $5.00 you can rent an extesion cord
Please make sure NO PET WASTE is located where the inflatable will be placed of be subject to an animal waste fee.