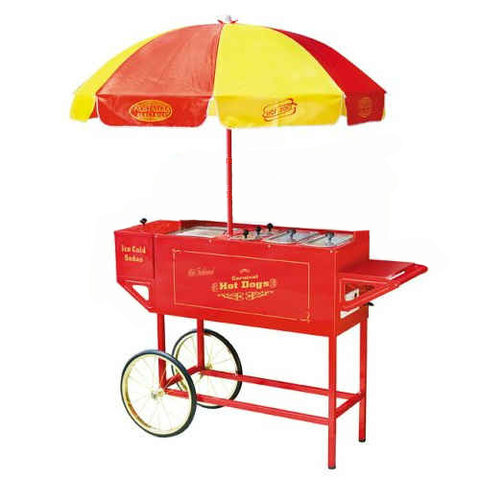 Vintage Carnival Hot Dog Cart
This large, carnival-style hot dog cart w/umbrella is similar to those seen on busy, big-city street corners. This hot dog stand is a fun way for guests to make their own hot dogs.
Details: Fully equipped hot-dog cart cooks up to 16 hot dogs at a time. 2 warming/steaming inserts; 3 condiment inserts; beverage cooler. 2 front upper shelves; convenient side shelf with a bar for hanging tools. User-friendly controls; vinyl wind/sneeze guard; removable umbrella. Measures 52-3/5 by 17 by 48-1/4 inches.
Rents for only $90!