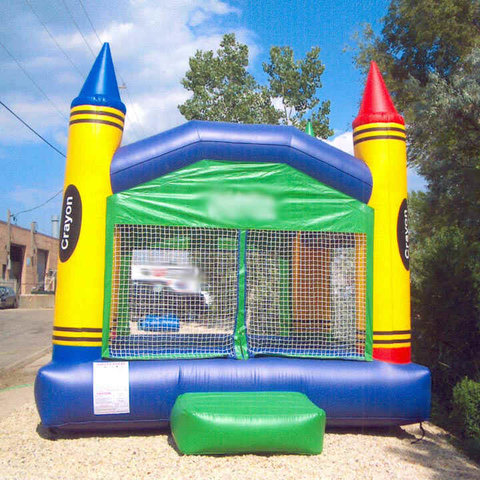 Crayon Castle 15 x 15
Looking for something colorful and fun to add to your next party? This Crayon Castle bounce house is a huge hit at all parties! Very popular item among young kids and many daycare centers!
Features a built-in step to make it easier to get in and out of the bounce house.
For an additional cost of $5.00 you can rent an extension cord.
*Please make sure NO PET WASTE is located where the inflatable will be placed*