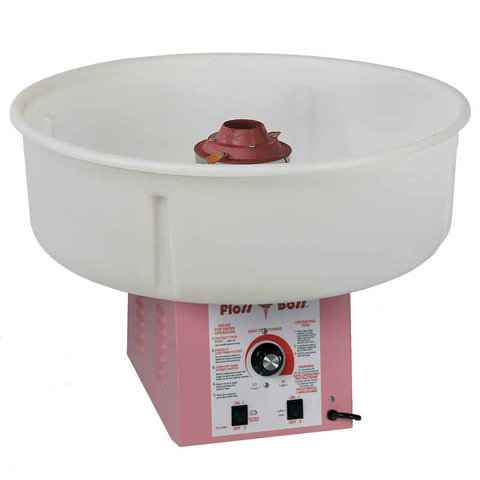 FE-Cotton Candy Machine
Spin your favorite sugar into delicious cotton candy at home with this cotton candy maker.
Comes with:
Cotton Candy Machine
Tub and Dome Cover and Plastic mesh and clips (Mesh and clips need to be returned or you will be charged $25)
* Machine must be returned cleaned if it is returned dirty there will be a $20 cleaning fee added.*
Tip: If you clean the Cotton Candy machine while it is still warm it is easier to clean, the tub and dome top are removable for easy cleaning. Do not put water directly into Cotton Candy Machine.
Details: Solid state heat control, high capacity spinner head and cool running operation makes it easy. It is recommended that this and all other floss machines be operated with some type of floss bubble to protect from flying sugar crystals in case someone overloads the spinner head. 1320 watts.