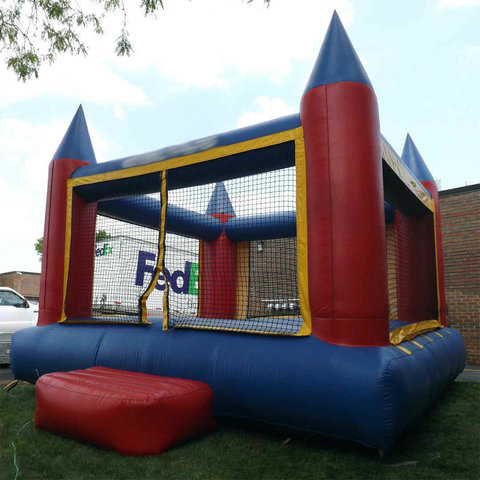 K-Kastle - Open Top 15 x 15
A popular bounce house for all ages, from young kids to teens and even some adults love our Open Top K-Kastle!Features a built-in step to make it easier to get in and out of the bounce house, as well a an open top!
Size 15' x 15' and 14' Tall
Weight Capacity 300 to 1000 lbs
Capacity 8-12 participants at one time
Rents for $155

For an additional cost of $5.00 you can rent an extension cord.
Please make sure NO PET WASTE is located where the inflatable will be placed of be subject to an animal waste fee.