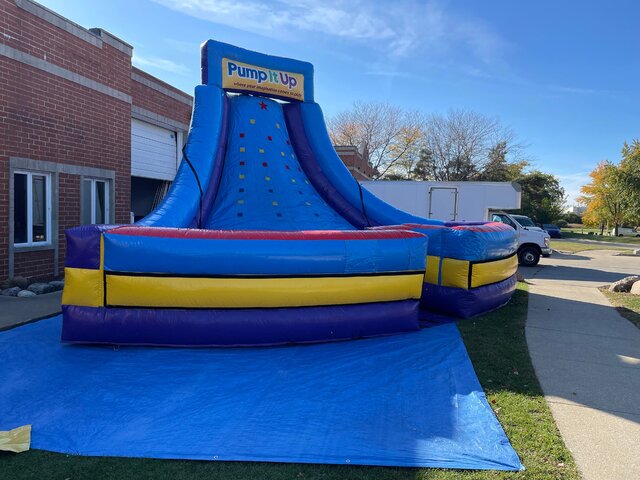 Slippery Slope
This Slippery Slope game is perfect for kids and adults. The players attempt to climb the slope and blace their flag higher than their opponent. Perfect for Backyard parties, Schools and any event. This is sure to be a big hit at your next event.
Size: 24' Long X 30' Wide and 17' Tall
For an additional cost of
$5.00
you can rent an extension cord.
Please make sure NO PET WASTE is located where the inflatable will be placed of be subject to an animal waste fee.